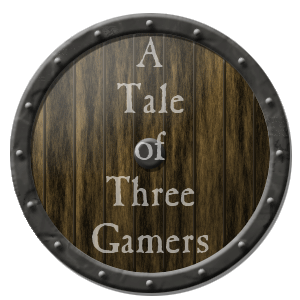 I am on a solo run this week again! Gar managed to fall in work and hurt his wrist badly. So he has been ordered not to paint for a few weeks. Al is once again off on holidays, this time to New York. It is good for some eh? So its just lonely old me for the third week of the Tale of Three Gamers. Hopefully this won't be a continuous problem, but I suppose nobody can stay motivated all the time. I think Skyrim is very much a reason for these delays too!
So this is the beginning of the chariot. Pretty much everything has been sculpted on. I wanted to add some detail to the plain body of the chariot. So I added a pelt on one side and a shield on the other. I felt that the quiver of arrows would suit so I put that on too. That makes the model look much better. I didn't do much of a conversion to the riders, a simple weapon swap for the Ungor is all. The hounds got some of my standard treatment. You can see finished versions at this
link
. I think I will keep their paint scheme the same.I just need to attach the chains to the hounds so it looks like they are pulling the chariot and I am all set to go.
Month's Targets:
Al:
Five Tzeentchian Chaos Knights
Phil:
A Giant and a Chariot
Gar:
Twenty Five Dwarven Clansmen

Tale of Three Gamers:
Test Colours
The Beginning
Week One
Week Two